| Title | Time | Room | Teacher |
| --- | --- | --- | --- |
| Guided Visit - Gemäldegalerie | 05.04.2018 15:30 - 17:30 | Kulturforum | Gergana Baeva |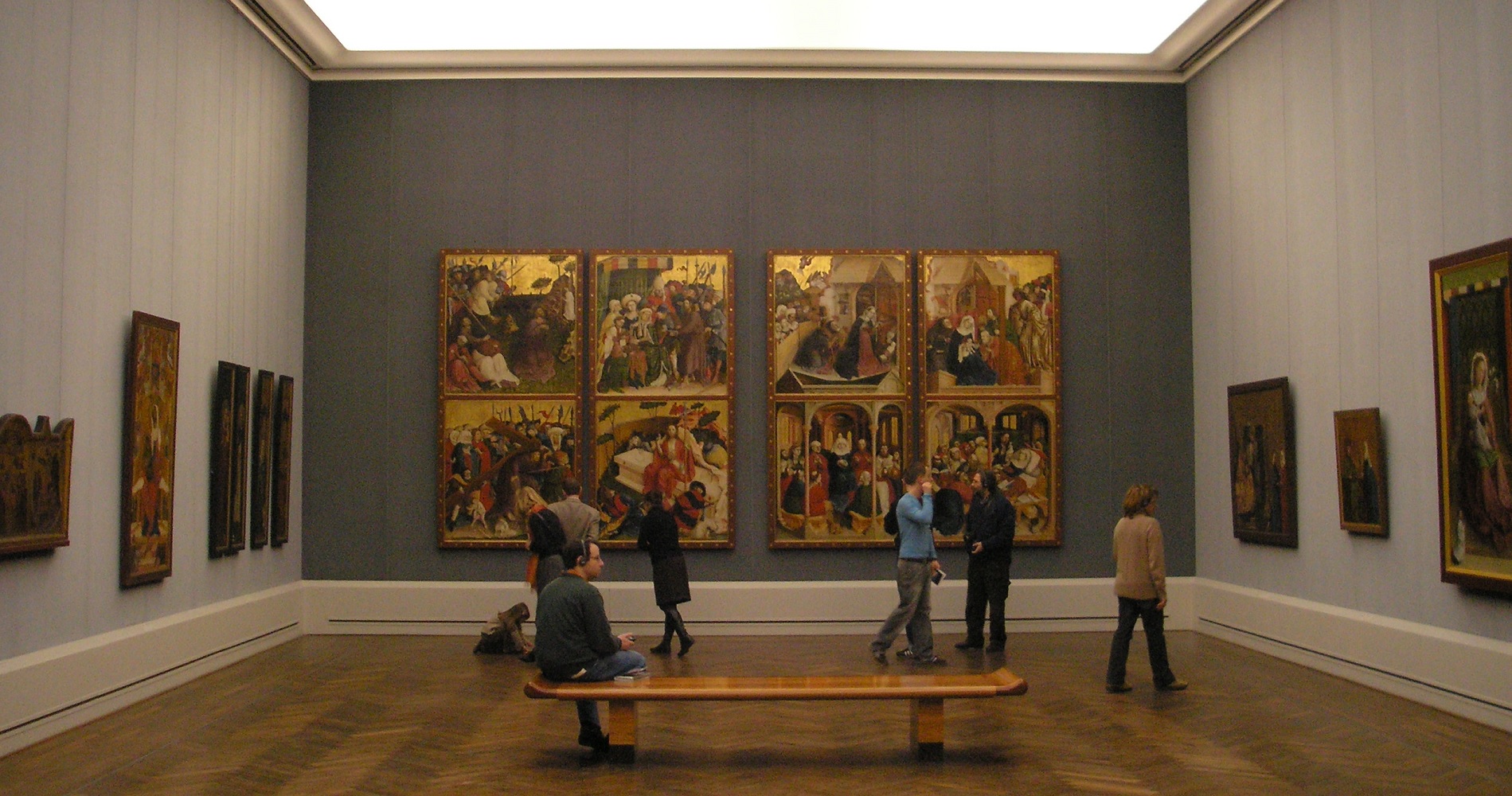 Guided Visit of the Gemäldegalerie

We will meet at the entrance of the Gemäldegalerie at the Kulturfoum at 15:30!
The Gemäldegalerie (Picture Gallery) is one of most fascinating museums in Berlin. Founded as a public museum with the ambition to reflect all European art, the collection of the Gemäldegalerie comprises some of the best examples of pre-Renaissance, Renaissance and Baroque north and south of the Alps. Although it is relatively small in comparison to giants such as the Louvre or the Hermitage, the Berlin Gemäldegalerie offers a dense tour through art history full of prominent names and pictures.
On this tour, we immerse ourselves in the eventful history of the collection and its house and take a walk through five centuries of European art. We follow the line of artistic innovations and experiments through time, guided by a series of exemplary paintings. By placing quality before quantity, the tour focuses on a handful of works representing their respective periods and allows the participants to develop own perspectives and relationships with the paintings.
Please make sure to be at the museum at 15:30. We will wait for you inside the building close to the entrance so that we can lock our bags before the tour starts. The tour starts at 16:00 and lasts one hour. Afterwards we can stay until the exhibition closes at 20:00 and decide spontaneously if we would like to go for a drink together.
The guided tour is free of charge for FU international doctoral candidates.
Please Note: Should you not be able to participate, please deregister 7 days before the starting date of the workshop. See also the section FUBright in our Terms and Conditions.
Image by Gryffindor [Public domain] via Wikimedia Commons.